Shopping cart is temporarily unavailable due to technical difficulties. We will get it up and running as soon as possible. Thank you for your patience.
Handmade ceramic necklace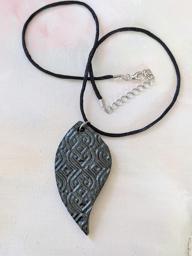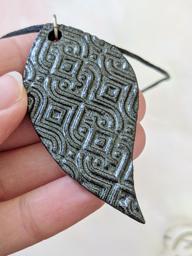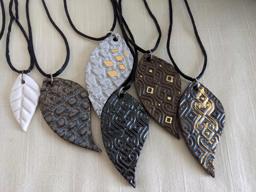 Click Image To Zoom
A lovely leaf pendant texture with a geometric imprint. The pendant is just under 3 inches long. Its made from a dark brown clay and is strung onto an 18 inch adjustable black satin cord.
Color Disclaimer: Due to small differences in colors on monitors and devices, pieces may appear slightly different in person. With this in mind, I have made every effort to make the colors and finishes on screen as close as possible to the colors and finishes of the products you'll purchase.
Materials: clay, glaze, satin cord