Shopping cart is temporarily unavailable due to technical difficulties. We will get it up and running as soon as possible. Thank you for your patience.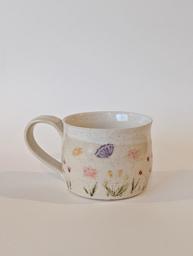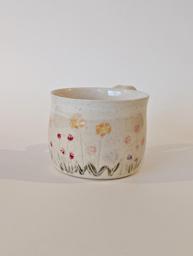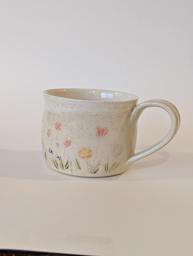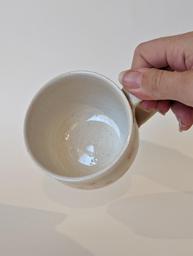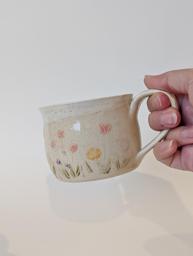 Click Image To Zoom
Mug with hand-painted flowers and a white glaze on the inside and around the rim. Measures 3.5 inches in diameter and 2.75 inches tall.
Color Disclaimer: Due to small differences in colors on monitors and devices, pieces may appear slightly different in person. With this in mind, I have made every effort to make the colors and finishes on screen as close as possible to the colors and finishes of the products you'll purchase.