Shopping cart is temporarily unavailable due to technical difficulties. We will get it up and running as soon as possible. Thank you for your patience.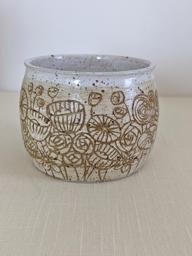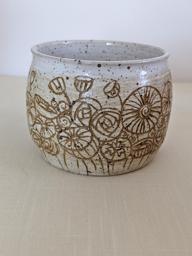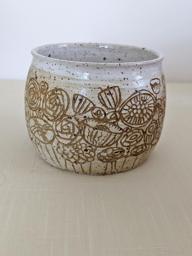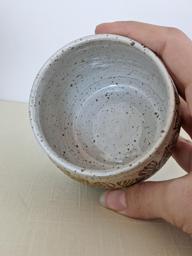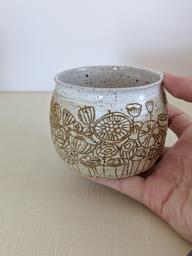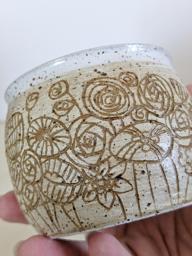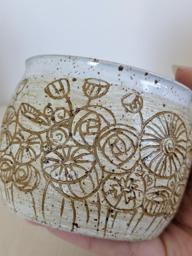 Click Image To Zoom
Accentuate your plant collection with this beautiful planter! Its made from a brown speckled clay and is carefully decorated all around with various hand drawn flowers using a technique known as sgraffito - carving through the underglazes to show the clay underneath.
This planter measures 3.25 inches in diameter and 2.75 inches tall.
This piece is wheel thrown and glazed by hand. Slight imperfections may be visible but they only serve to add to the uniqueness and beauty of the piece. Glazes are non-toxic and food safe.
Color Disclaimer: Due to small differences in colors on monitors and devices, pieces may appear slightly different in person. With this in mind, I have made every effort to make the colors and finishes on screen as close as possible to the colors and finishes of the products you'll purchase.
Materials: clay, glazes