Shopping cart is temporarily unavailable due to technical difficulties. We will get it up and running as soon as possible. Thank you for your patience.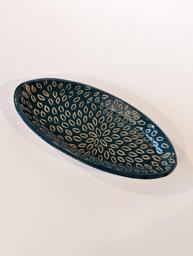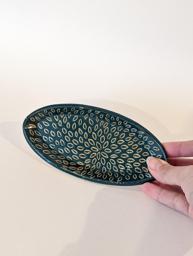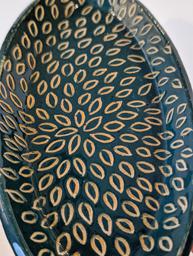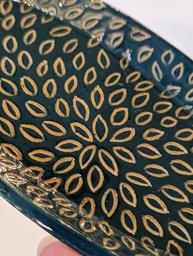 Click Image To Zoom
A small oval shaped dish with little carved petals.
This piece measures 7 inches across.
Color Disclaimer: Due to small differences in colors on monitors and devices, pieces may appear slightly different in person. With this in mind, I have made every effort to make the colors and finishes on screen as close as possible to the colors and finishes of the products you'll purchase.
Materials: clay, glaze
Tags: handmade ceramics, handmade dish, sgraffito dish, decorative dish